Total of 12 artists, one for each month, will produce unique works for the exhibition place by using it as a workshop during this project, which was initiated by Gizem Karakaş.  The art work(s), which are produced by the artists, will be placed in the exhibition place after they fulfil the duration of workshops and the exhibition will be hold under the same name on January 2020 after a year of work. This exhibition will be also considered as 10th year exhibition of Galeri 5.
The project "Devir" is searching for dynamics between individual and collective production, viewer and producer, borders and freedom areas.  The artists, who will join the project, will be decided by transfer system: The artist, who is selected to start the project on January, will select the artist of February; and artist of February will select the following artist of March and the process will continue so. Merve Ünsal is the first artist, who will also start the project on January, to be selected by Gizem Karakaş.
The artists will be evaluating their works by considering the continuity of previous works of other artists, moreover the place they are in, and the people, relationships, dynamics around them. An interview about the transfer will take place when an artist leaves the workshop and another artist takes it over at the beginning of every month.  The artist, who is leaving the workshop, will inform the next artist about his/her works and period while the next artist asking questions about the previous work in this interview which will be open for viewers.
About Merve Ünsal
Merve Ünsal, who intends to use channels of text and photography beyond their formats, completed her undergraduate education at Princeton University with major in Art History and Visual Arts, and did master's degree in Photograpy at Parsons The New School for Design.  The artist, who is constituent editor of m-est.org which is an online publishing initiative, has attended various search and guest programs such as Delfina Foundation (London), PRAKSIS (Oslo), Banff Centre (Banff), Homework Space (Beirut) and more.  Ünsal, who has contributed to so many exhibitions in Berlin, Beirut, Boston, Delhi, Cairo, London and New York, lives and works in Istanbul.
About Lara Ögel
In her artistic practice, Lara Ögel works with different mediums from paper work to video, and arranges place and context awareness installations. She received her BA from the Department of Film and Communication at Clark University. She attended the Intensive Summer Foundation in London Slade School of Fine Art. She has participated in PRAKSIS (Oslo), Beirut Art Residency (Beirut) as guest artist programs. Her works were shown in Beirut, Hasselt, Paris, Leipzig, Basel, Athens, New York and Amsterdam. She lives and works in Istanbul.
About Sena Başöz
Sena Başöz is a visual artist and director who living in Istanbul.
She received her BA in Economics at Boğaziçi University in 2002 and completed her MA in Film and Video at Bard College in 2010. Her latest exhibitions including the "About The Lightness" which her personel exhibiton at the DEPO Istanbul, the "Silent Dialogue" at the Tokyo Metropolitan Museum, the 13th Sharjah Biennial Istanbul Project "Spring" and the Memphis Gallery-Linz (with Lisa Truttman). Her films have been screened at festivals such as the Cannes Film Festival, Crossing Europe, Jihlava IDFF and Gran Paradiso. She participated to guest artist programs at Cité Internationale des Arts, Paris and Atelierhaus Salzamt, Linz.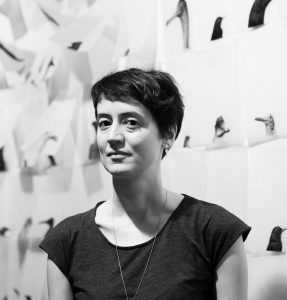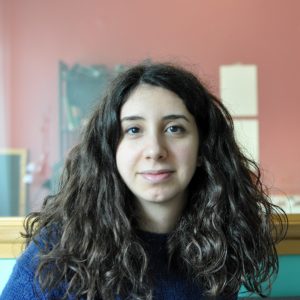 About Merve Ertufan
Merve Ertufan (1985, Istanbul) usually works with video and audio. He is interested in the dynamics of human relations and especially focuses on dialogue. She attended the Home Workspace Program at Ashkal Alwan (2015-2016) and completed the Visual Arts program at Sabancı University and the Art in the Public Realm program at Konstfack. Her group exhibitions include "Take You There Radio" in Magasin CNAC, "PRODUCE 2" with the SPOT Production Fund, "Liebe" at Wilhelm-Hack Museum, "Character" at Tankut Aykut Gallery, "Suspended Song" at Co-pilot, "ISKELE 2. The Unanswered Question" at Tanas, "Envy, Enmity, Embarrassment" at Arter and "Repeaters" at Verkstad.
About Burcu Yağcıoğlu
Burcu Yağcıoğlu was born in Istanbul in 1981. She studied BA in painting at Mimar Sinan Fine Arts University and MA in Visual Arts and Visual Communication Design at Sabanci University. In 2008 she moved to London to study MFA in Fine Art at Goldsmiths Collage. After her graduation she lived and worked in London for another 6 years before moving back to her hometown in 2016. She currently lives and works in Istanbul.
Yağcıoğlu's practice encompasses drawing, video, collage and installation. Her works are often based on her investigations on the biological processes both as imaginative and speculative sources. In addition to her articulation of biology into her practice, another founding principle of her works is collage. She employs collage both practically and conceptually to relate things to thoughts, images to information, words to substance, old to new and texts to tales.
She has been taking part in both national and international projects, and her works are part of several collections. Some of her recent shows are; She Lacked Only One Defect To Be Perfect", Museu do Trabalho, (Brazil, 2019), Paper, Pilevneli Project, (Istanbul, 2019), Part/Whole (ArtOn, 2018), Bahar (Sharjah Biennial, 2017), All the Light We Cannot See (Galerist, 2017), Jikji, Golden Seed (Korea, 2016), Ohne (Vienna,2016), Artist in Their Time (Istanbul Modern Museum, 2016), Reunion (Sabanci Museum, 2015), Texture/Collage (Tate Britain, 2014)